The King is Dead
21 Sunday May 2017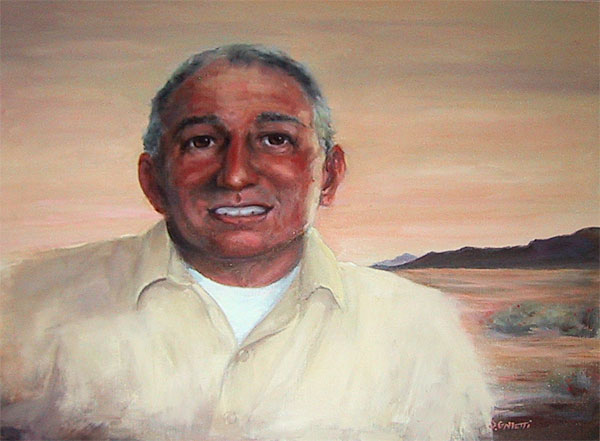 Bruno Selmi 1923-2017
Bruno's County Club was the most notable building in Gerlach when Burning Man first arrived there in 1990. Constructed in a style typical of frontier architecture, the front wall extends above the roof to create a more impressive façade. Over the years, we would come to know Bruno himself as an impressive character, even larger in life.
Giovanni "Bruno" Selmi arrived in the United States from Lucca, Italy, on 18 November 1946 at the age of 23. His brother, Giuseppa "Joe" Selmi, had ranch in Dayton, Nevada and put him to work as a cook.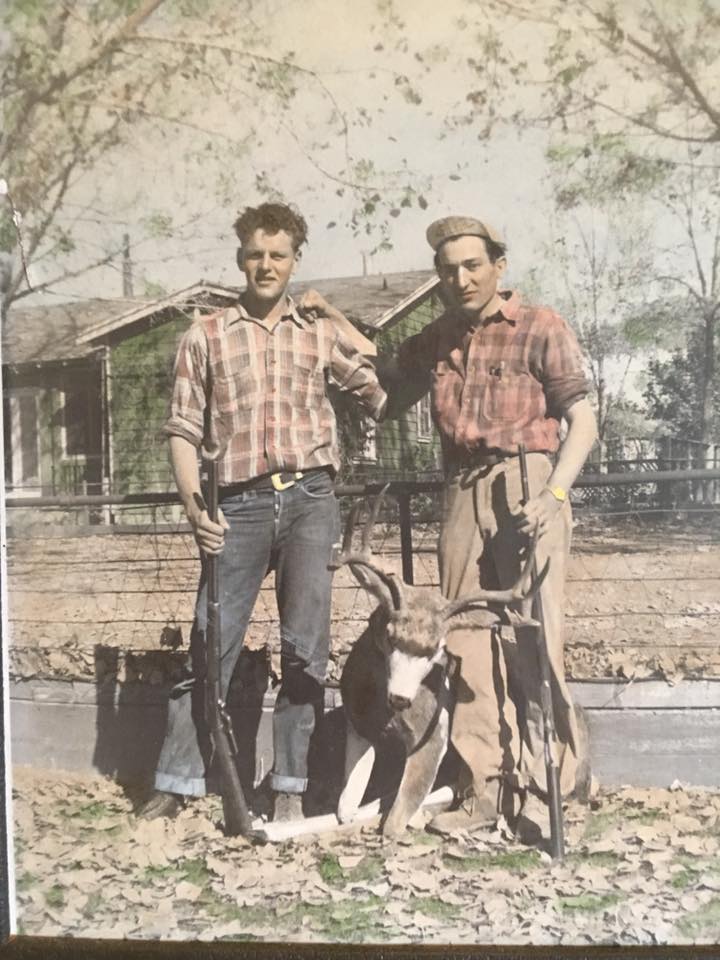 Joe Lucchesi & Bruno Selmi- about 1950 (Photo from the collection of Jody Fritzpatrick)
It was Joe Lucchesi's mother, Lena, who encouraged Bruno to move to America. Bruno later found a job in Empire at the gypsum plant where a few fellow Italians were being hired because they didn't need to know a lot of English. At night, he would tend bar and deal 21 at a local bar-casino in Empire. In 1952, he purchased the Longhorn Bar in Gerlach for $6,500 and renamed it Bruno's Country Club.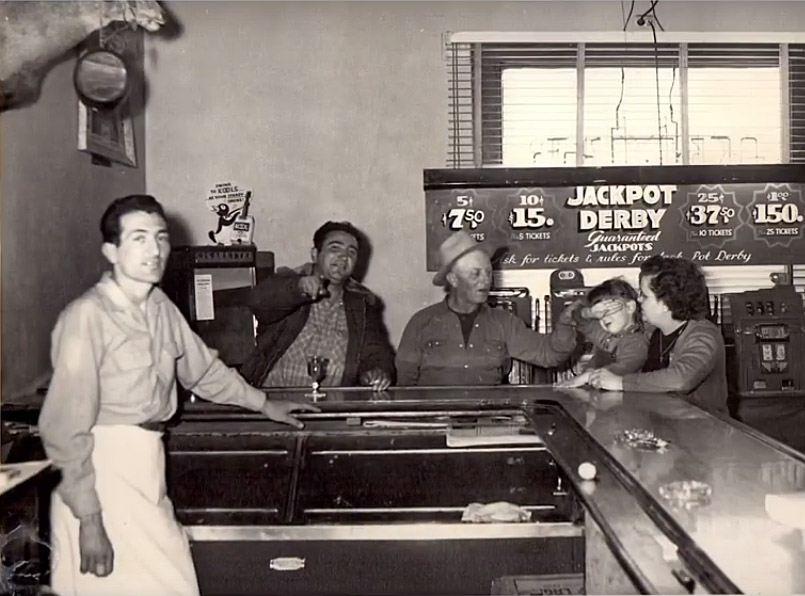 Bruno bar tending in the original Country Club -about 1958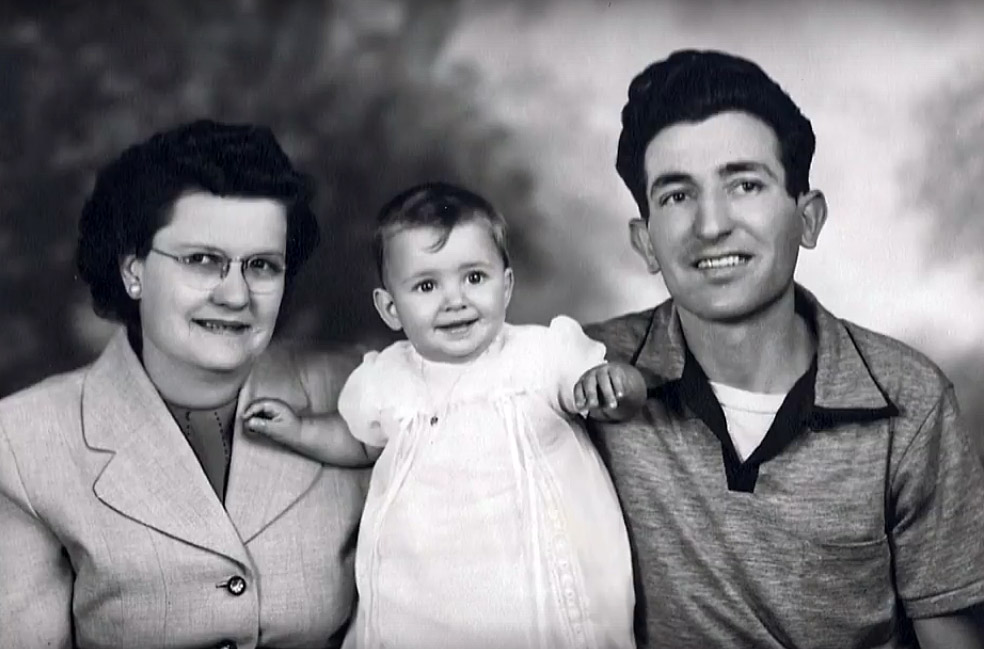 The Selmi family: Frances, Skeekie, and Bruno – about 1955
The original Country Club burned down in 1983 and a larger Country Club was rebuilt.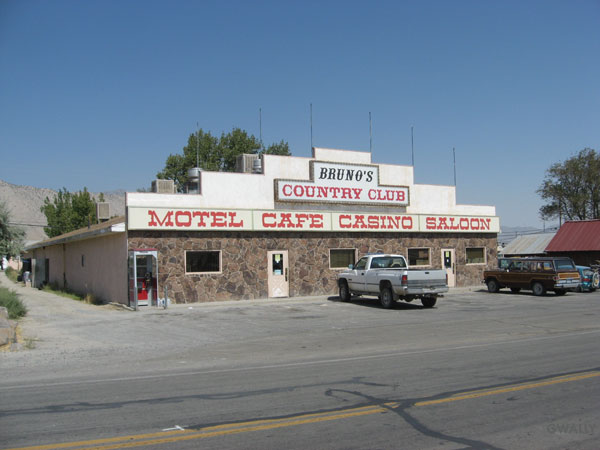 (Photo by Wally Glenn)
I met Bruno after our second Burn at Black Rock. We, the organizers, had just finished cleanup and rolled into Gerlach for dinner at the "Country Club". There were about ten of us. After dinner, the waitress placed the tab on the table, then Bruno came over, picked up the tab, slipped it into his pocket, and said: "I buy you dinner."
He had an Italian accent and a direct, efficient way of speaking English that focused on getting his message across. Even then, he knew that Burning Man was going to be good for business, and he had spent most of his life making Gerlach his business. By 1990, Bruno owned the Country Club bar-restaurant, the motel, the gas station, several houses, a trailer park on the west side, and a nearby ranch.
When Bruno arrived in 1946, highway 447 was still a gravel road all the way from Gerlach to Pyramid Lake. During the 1950s and '60s, cattle ranching was a big business in northern Nevada. Rodeos were popular events, and you can still find remnants of the corrals south of town out past the railroad tracks. Bruno's Country Club was just one of several bars that catered to the local cowboys, but he was a no-nonsense bartender who, on more than one occasion, showed a drunk cowboy the way out of his bar.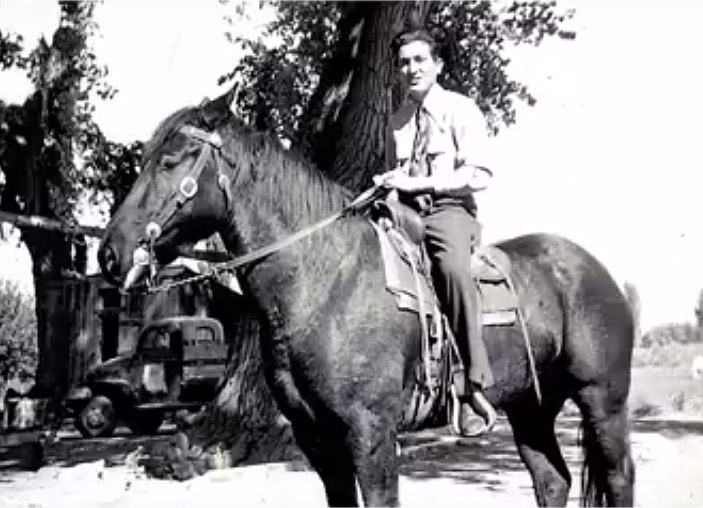 Bruno on horseback, about 1955.
Over the years, Bruno developed an understanding of the local business ecology and slowly built an empire at the end of the road. After he opened the restaurant, his ranch produced much of the food, which augmented supplies the train brought in. The restaurant served his famous ravioli, which was based on his mother's recipe.
He was a tough, independent character, but he always had a capacity for kindness. If someone came into town destitute and hungry, he would feed them. But if they asked to see the menu, he would throw them out.
Bruno hosted an annual BBQ, where he invited local ranch owners, Reno businessmen, politicians, law officials and judges. Eventually the founders of Burning Man qualified for his guest list.
Gerlach was our last stop before heading out to the playa for the long Labor Day weekend, and we developed an arrival ritual. Our first stop was Bruno's gas station (it was a Texaco back then), where Bill Stapleton would top off our gas tank and fill us in on all the latest news and gossip around town, and tell us what the conditions were out on the playa. After that, we'd stop in at Bruno's bar for a cold beer before heading out to Black Rock to camp out on the playa and burn a giant wooden man.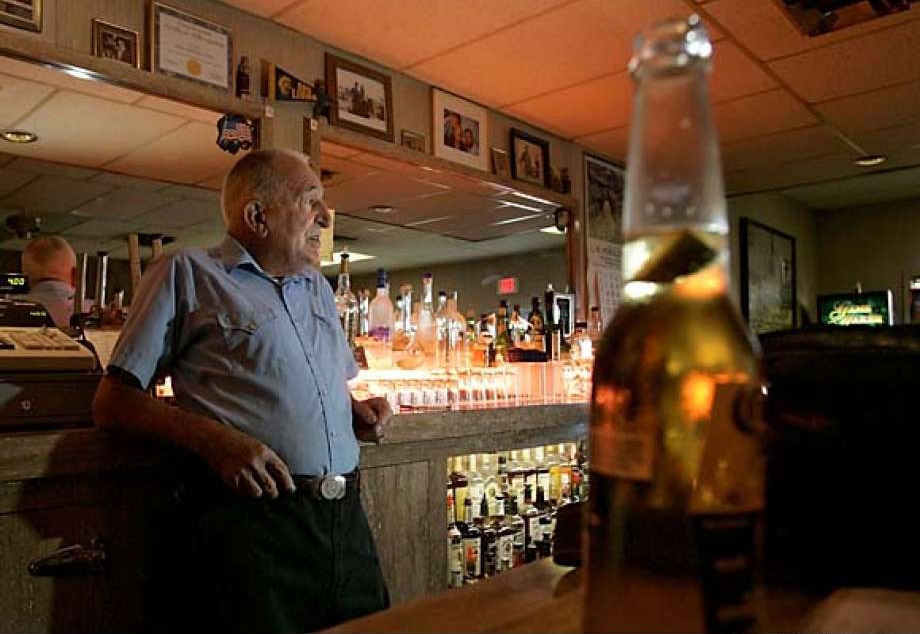 (Photo by John Story)
Bruno was a powerful figure, and among ourselves, we took to calling him King Bruno, a term that had already been carved on a rock by Doobie Williams, who created the nearby Guru Lane folk art site in the 1980s. In the restaurant, there was always a vacant chair at the end of the counter. We quickly learned that it was Bruno's chair, and nobody else sat there.
Bruno was never politically correct and always expressed his opinions without reservation. One of the opinions he had in common with the local ranchers was a dislike of wild horses, because they competed with cattle for forage on the open range. One time the Bureau of Land Management was rounding up wild horses in the Black Rock, and a bunch of protesters came up from Reno. That evening they were having dinner at Bruno's Country Club. One of the young ladies having the ravioli exclaimed; "This is great, what's in it?" Bruno quickly replied; "Horse meat"
In time, the event grew and the crowds came. During Burning Man, the restaurant was packed. At night the bar was crowded, the motel was full, and the gas station sometimes ran out of gas.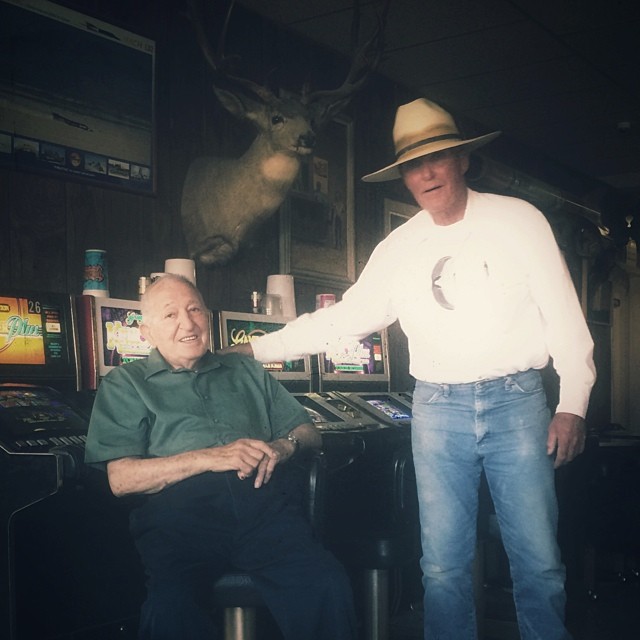 Bruno and Cowboy Carl (Photo by SF Slim)
I always gave Bruno a couple of tickets to Burning Man, but he never went. He would pass the tickets on to his friends in high places. He said, "I got no interest in going to Burning Man. It's not my thing, but if each person going wants to come and spend $1, that's all right."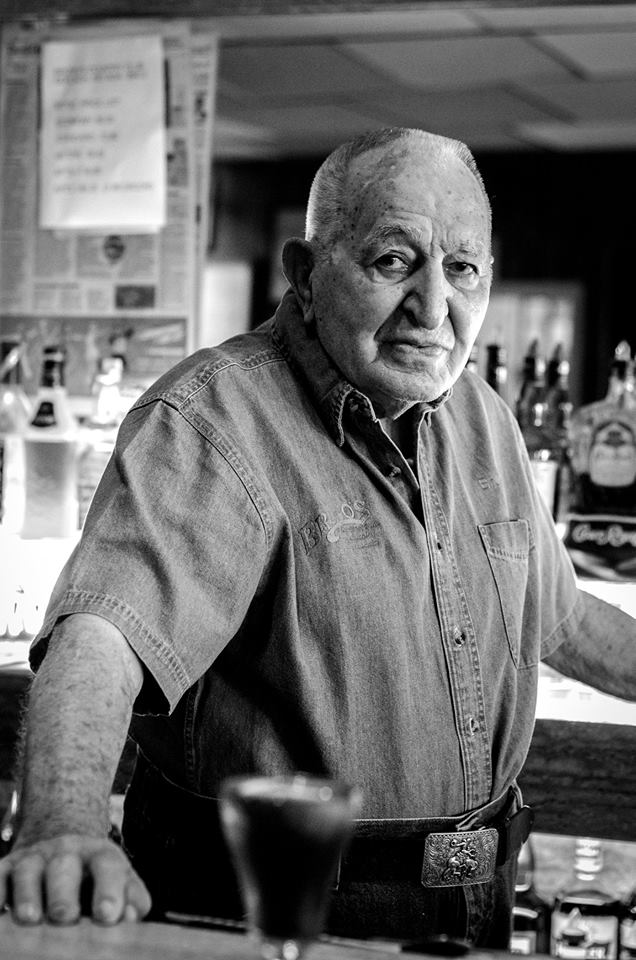 (Photo by Brian Kelly)
Bruno slowed down in his later years, spending less and less time behind the bar. During his last few years, he would take a morning walk thru his town. The route was always the same, starting at his house behind the motel, then west down Main Street, then back on Sunset. Near the end of his 94 years, he would shuffle into the restaurant for breakfast, which consisted of a glass of orange juice and a bowl of cereal or hot oatmeal.
I fondly remember his last words to me, as I was having breakfast one morning. He stopped at my table, put his hand lightly on my shoulder and said: "I need a coupla tickets."
His chair at the end of the counter is still vacant. It will take awhile for us to get used to sitting there.