Ephemerisle
07 Friday Aug 2015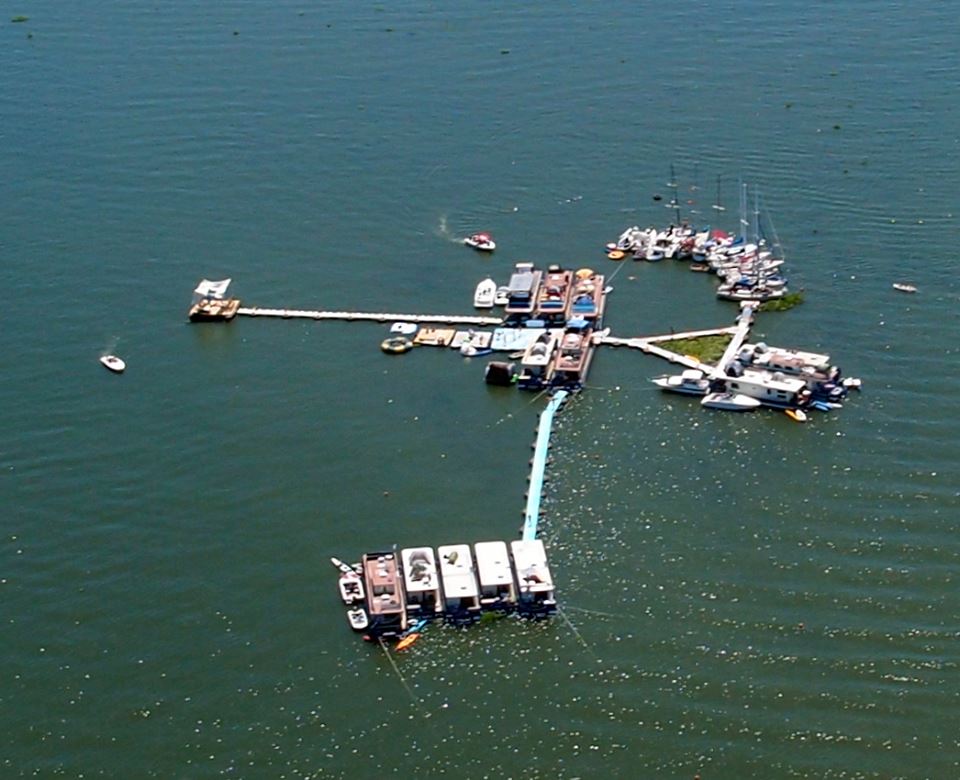 Ephemerisle is an experimental floating community that comes together in the Sacramento River Delta once a year. It is a temporary autonomous zone consisting of a variety of boats, houseboats and constructed floating platforms lashed together to form a floating island, which is secured in place with anchors. This event has been held annually in July since 2009. Ephemerisle is more like 4th of Juplaya than Burning Man. There are no tickets, no central organizers, and no Rangers to keep you safe.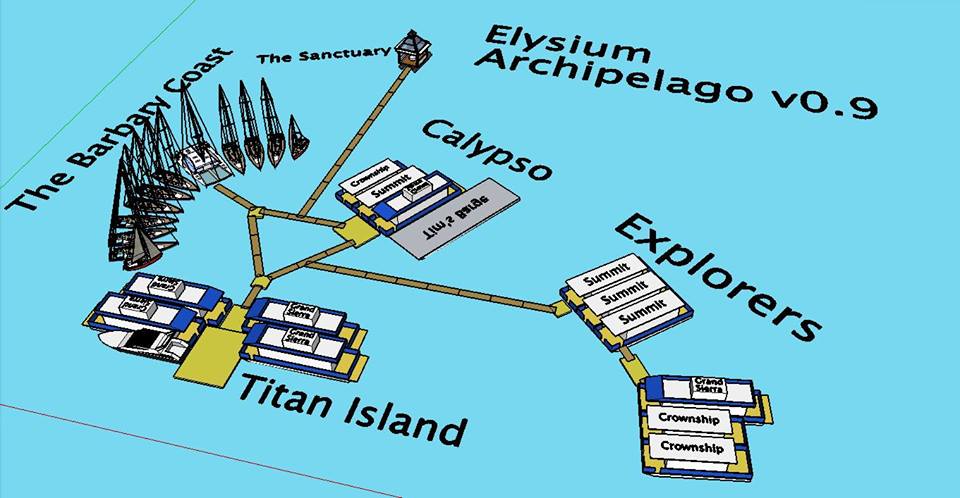 This years 7-day event consisted of approximately 32 boats, 1 floating dance floor (with 4 walkways), 1 floating trampoline, 1 floating 'hot' tub and several 'art boats'. It was attended by more than 400 people, 5 dogs and 6 kittens. The physical infrastructure for Ephemerisle 2015 took two semi-trucks to transport to the nearest dock.
This event has evolved a lot since I showed up at the first one with a sleeping bag, a tent and enough food & drinking water for 3 days.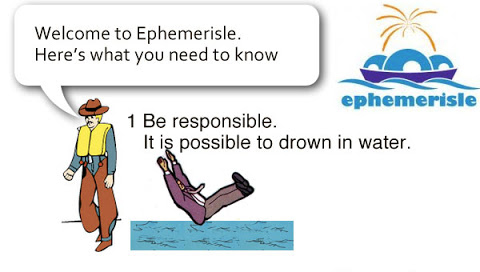 The 2015 Survival Guide is filled with lots of useful information; how to get there, how to add your boat to an existing Island, how to build your own island, safety & survival tips and leave no trace practices. You must practice radical self-reliance.
Art Boats are becoming an increasing part of Ephemerisle. Here's a DeLorean hovercraft:
"You know how some people have had the 'Avatar blues' after the movie ended, because they couldn't live in that universe? ….. After you return to reality from Ephemerisle, you'll get that. The difference is Ephemerisle is real, and you can make it and be part of it. And it can change you, help you discover yourself, discover others, and chisel who you are and what you want out of life." ———Dan Dascalescu
Photos & Stories: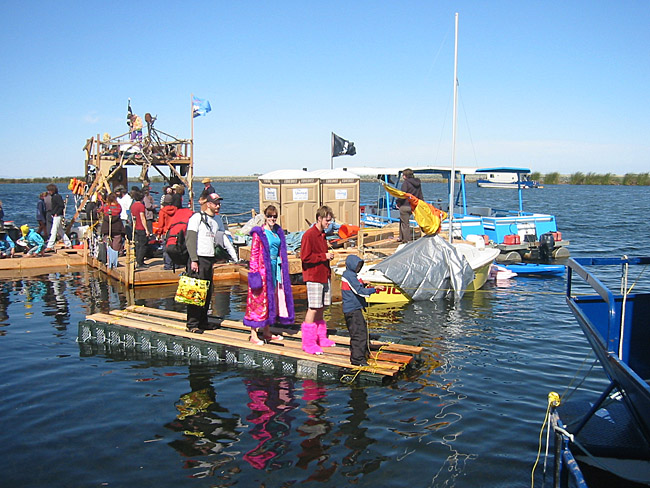 Ephemerisle 2015
Video documentary about the first Ephemerisle: <2009 video>
Planned dates for the next 5 years:
July 11 – 17, 2016
July 17 – 23, 2017
July 16 – 22, 2018
July 15 – 21, 2019
July 13 – 19, 2020
See you in the water.